The ever-increasing chaos in the urban regions is making people turn to gated communities for comfort. A gated community is well-equipped with amenities and has a serene environment as an added advantage. A property in Asansol would raise eyebrows for you as there are so many single building flats are at your disposal. They might be alluring due to the price, location or promised amenities.
Here is a Pros & Cons list for you –
| | | |
| --- | --- | --- |
| Factor | Gated Community | Standalone Building |
| Security | CCTV & Guards | Security Guards present |
| Commercial Facilities | Facilities like a Shopping complex, Grocery store, Medical facility | No such Amenity |
| Amenities | Playground for children, Park for all, Club for recreational activities, School, Hospital, Shopping Complex | No Such amenities |
| Location | Usually perceived as lack of ease of commute | Generally located in Prime Locations |
Let's look at some reasons to purchase a property in Asansol in a gated community: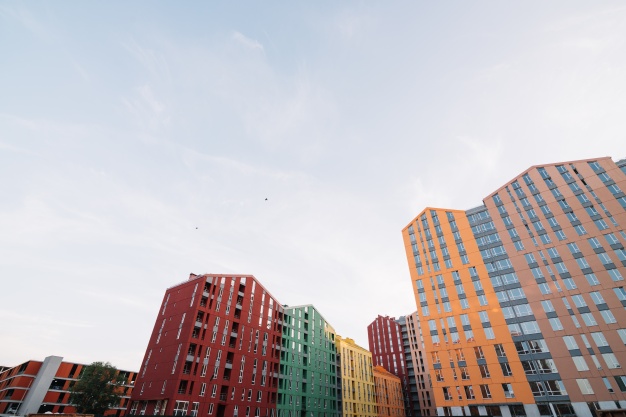 Security – A gated community not only has guards stationed but also has CCTV cameras for surveillance and protection. In a single building flat, there would be security guards but it does leave a space for human error. 24×7 monitoring using a CCTV camera ensures complete security.
Commercial Facilities – Bengal Shristi has ensured that property in Asansol is well equipped with amenities like a shopping mall, a Multispeciality hospital and a school for your kids. The flat in Asansol is all about holistic experience.
Family experience – It is a secure option to purchase a property in Asansol and a good way of bringing a world-class experience and providing the best for your family. The Shristinagar project has a kids play area, Central Park and Odyssey Club for the best nature experience. Gradually the playgrounds are disappearing, but a flat in Asansol does not mean you miss out on the experience.
Ease in commute – It is merely three km away from the Railway station and the nearest petrol pump is a meagre 1 km away. Panjab more is 1 km away so invariably the property in Asansol is well thought off and created keeping in mind the connectivity issues other gated communities pose. The community is spread over 90 acres in land area. The community would become an extended family to you.
Bengal Shirsti does understand the need a family would have and the need for creating a beautiful home for all. There are many single buildings out there yet the need for a gated community property in Asansol was very much there. While purchasing a flat in Asansol all the above factors need to be factored in. A family needs to feel at home in a community and that is how a community come to life. It is the people who make society work. Do not wait around for great things to happen. Come visit the site today and find out more about the perks of a Gated community with our Shristinagar Project.